Frontier/FFE Service Rank Insignia
These are my interpretations of the badges of rank worn by Federal and Imperial military forces.
Federal Army Ranks
(Metal Rank pins on uniform epaulets)
Note: Many of these ranks are not attainable through gameplay, the author simply inserted them where they would belong had the venerable FDS managed to put more time into establishing an understandable Federal rank tree.
Federal Navy Ranks
(Stripes and metal pins worn on either shoulder boards or on jacket cuffs.)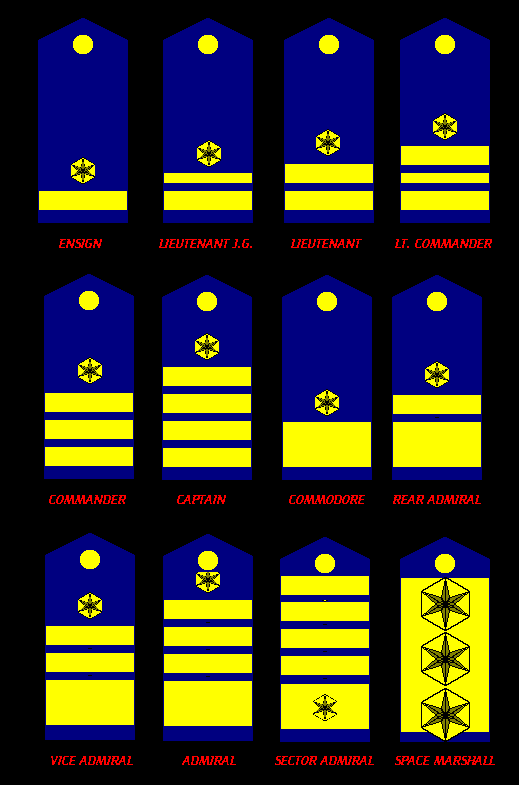 Imperial Ranks
Collar patches worn on right uniform collar.)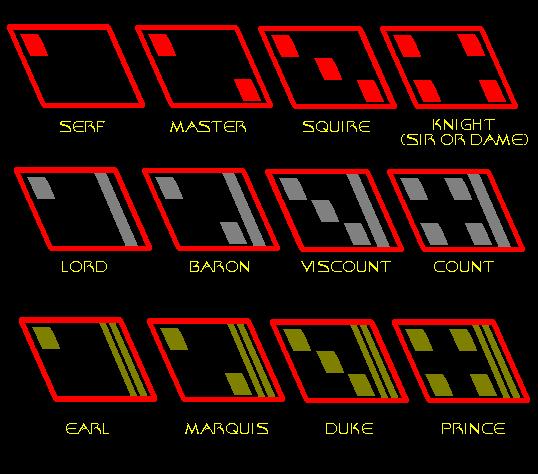 Note: SQUIRES BECOME KNIGHTS, KNIGHTS DON'T BECOME SQUIRES... NOT EVEN IF THEY REALLY SCREW UP SOMEWHERE!!! I have reflected this fact accordingly. (Someone had better have had a sleepless night over this!)
I.N.R.A. Ranks
Collar pins worn on both uniform collars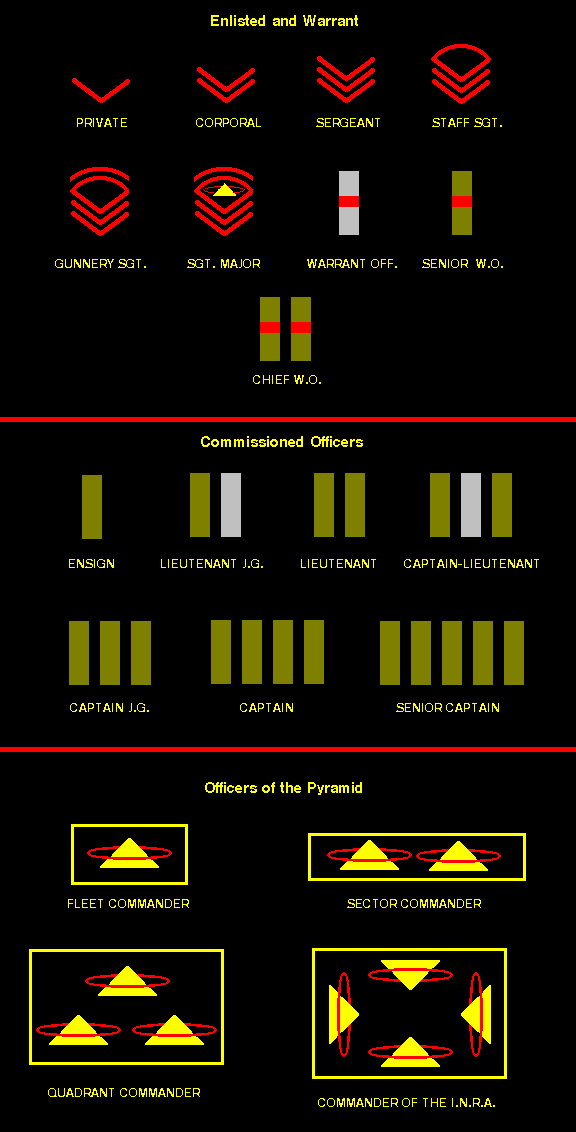 Note: Very little is known about the INRA. All that is concrete is the fact that they had a good deal to do with the disappearance of the Thargoids. Everything else I have created concerning them is strictly conjecture... but makes for an interesting story... doesn't it?